A place for dialogues, discussions and experiences: our exhibition in the Science Gallery comes to an end after almost 5 months and we are happy to have welcomed more than 1000 visitors.
The SAVeNoW exhibition offered many things. Besides our simulation model including explanations about the development, data acquisition and application of the Digital Twin, visitors big and small could also test our interactive elements. The driving simulator showed the 3D city model of Ingolstadt that we developed, and in mixed reality they could also experience and evaluate the interior of an autonomous shuttle bus.
In more than 20 guided tours in the past 5 months, participation in the Long Night of Business and Science, the Citizens' Festival as well as the Day of Mobility in Ingolstadt, we had exciting conversations and noticed lively interest from the population.
Our conclusion: successful dialog requires time, creativity and enthusiasm. A social exchange creates acceptance for novel, sometimes unfamiliar approaches as well as technologies that ultimately promote sustainable urban development.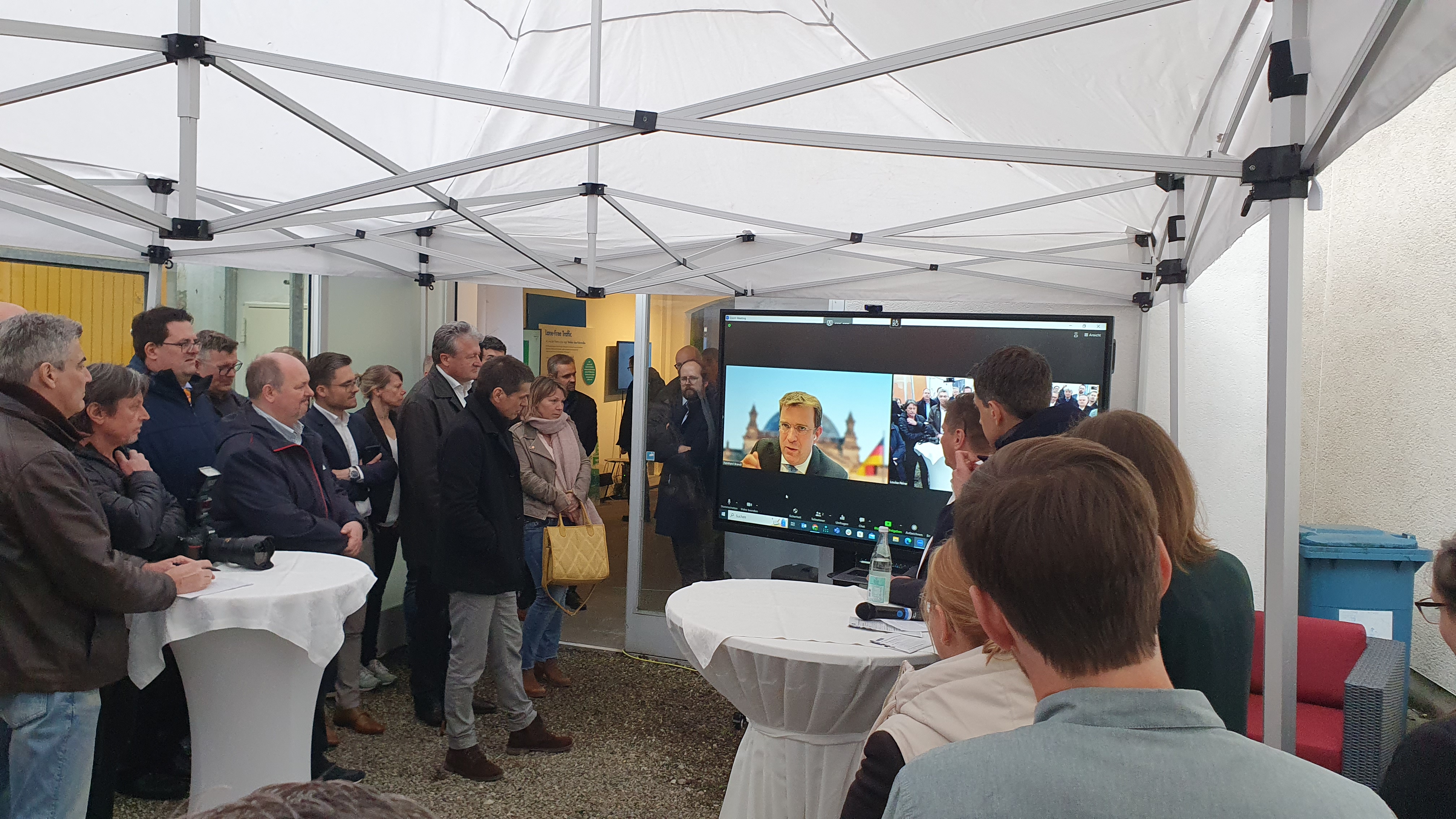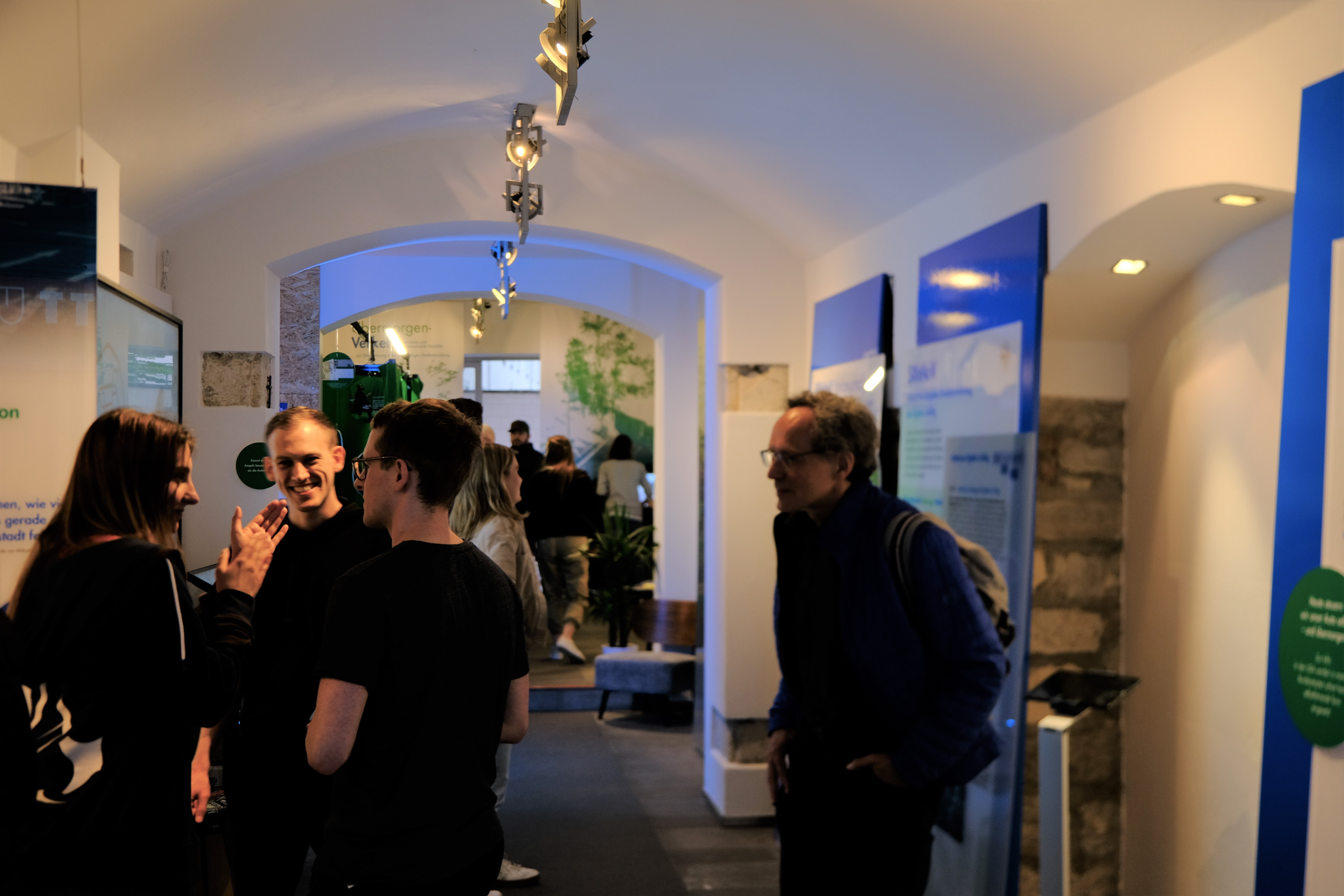 General impressions