SAVeNoW at the ASAM International Conference 2022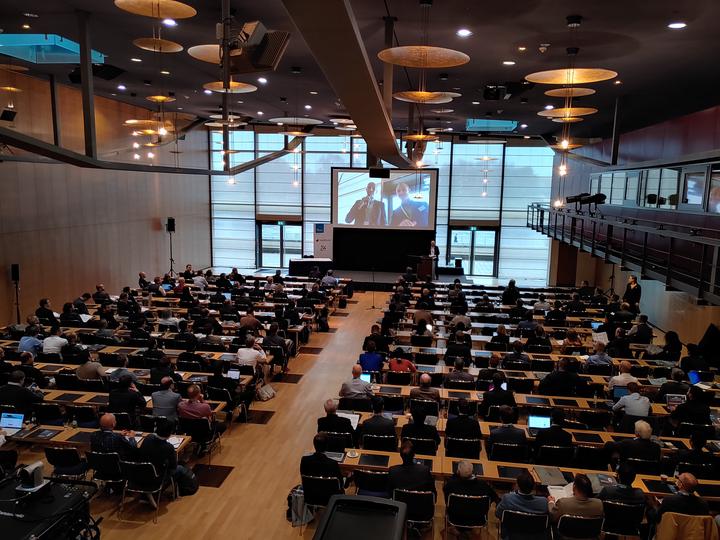 ASAM is concerned with the standardization of tools for development and testing in the automotive sector. Especially the still quite young area "Simulation" with the OpenX standards led to a strong increase of ASAM to more than 400 members in the last years. Among them are OEMs, Tier-1 suppliers and tool developers. The conference was accordingly also very simulation-heavy.
The SAVeNoW contributions can also be classified here. On the first day Axel Aigner (e:fs TechHub) presented the poster "OSC-Generator - From Real Driving Data to OpenSCENARIO" in the pitch session. The OSC generator has been developed and open-sourced as part of SAVeNoW. The poster was very conveniently displayed in the exhibition/dining room right at the entrance to the conference room, so we had plenty of interaction with interested conference attendees during the subsequent lunch break and also during all other breaks.
On the second day, Benedikt Schwab presented the topic "Towards validating, correcting and up-mapping ASAM OpenDRIVE datasets". Based on his open source project r:trån, in which OpenDRIVE files are converted to the CityGML, validations and quality attributes of OpenDRIVE files can now be derived.