Engaging citizens for innovative mobility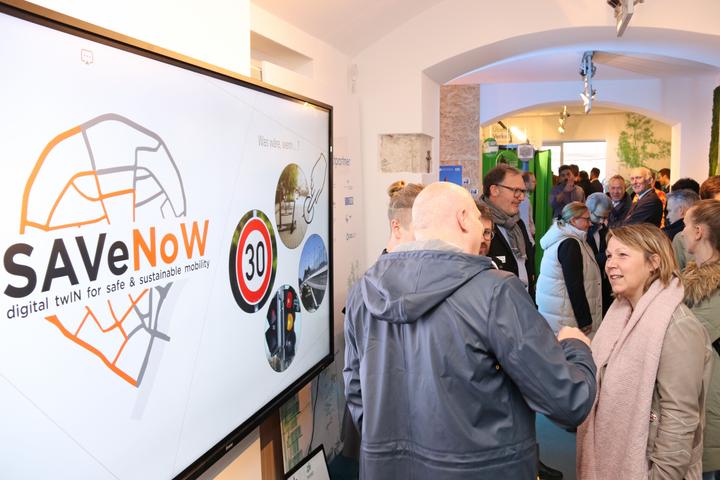 On 19.04.2023 the exhibition SAVeNoW was officially opened in the Science Gallery. From now on, interested citizens can find information about traffic and mobility of "the day after tomorrow" at Ludwigstraße 39 in Ingolstadt's city center.
"If we don't take citizens with us, the best innovations won't work. Technology cannot stand for itself. We have to create trust through communication," emphasized Prof. Dr. Jens Hogreve, Vice President for Research and Young Scientists at KU, at the opening of a new exhibition in Ingolstadt's Science Gallery. Until the end of July, the exhibition will focus on the "SaveNow" project, in which numerous institutions from science and industry are cooperating to simulate future mobility scenarios using Ingolstadt as an example. As a project partner, KU is investigating questions of social acceptance surrounding the mobility of the future. The exhibition, which was created under the leadership of Hogreve's team at the Chair of Service Management, also serves as a platform for exchange with the general public.
Further information is available here: