OSC-Generator for generating OpenSCENARIOs from measurement data is now open source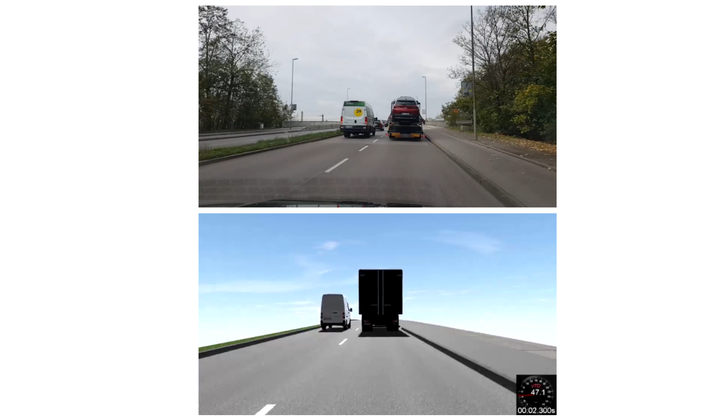 Based on the scientific publication "Maneuver-based Resimulation of Driving Scenarios based on Real Driving Data" (https://ieeexplore.ieee.org/document/9575441), a tool has been developed that automatically extracts OpenSCENARIO files from measurement data. This is done by referencing an ASAM OpenDRIVE file so that the abstracted scenarios can be resimulated in any simulation tool that supports the ASAM OpenX standard. This code has now been released as an open source tool under the Apache License v2.0.
The OSC-Generator expects a simple generic input format consisting of the trajectories of the relevant road users. In this way, it is possible to process real data from various sources, such as vehicle records, drone data, traffic cameras, or even simulation data. The scenario can be exported either maneuver-based or trajectory-based, which allows a comparison of the two approaches.
The OSC-Generator was developed and deployed by the partners Elektronische Fahrwerksysteme GmbH (EFS) and Audi AG as part of the publicly funded research project SAVeNoW.